crafting great malt from the great lakes
Locally Sourced × michigan made
We believe in the power of local.
Great Lakes Malting Company is a craft malt house located on the shores of Grand Traverse Bay in Traverse City, Michigan, We produce and supply an assortment of malted grains to the brewing and distilling industries across the Midwest. Our mission is to supply the highest quality malt while providing unparalleled service and an unwavering commitment to supporting local agriculture.
Michigan is already recognized as "The Great Beer State". By promoting our regions's agricultural capabilities, and in turn, producing high quality, locally sourced malted grains, that reputation can only grow stronger. Great Lakes Malting believes in the power of local. Our local agriculture, our local community and our local beer!
Great Lakes Malting Company is a fully-licensed Wholesale Food Processor under the authority of the Michigan Department of Agriculture & Rural Development (MDARD). We are also proud members of the Craft Maltsters Guild (www.craftmalting.com)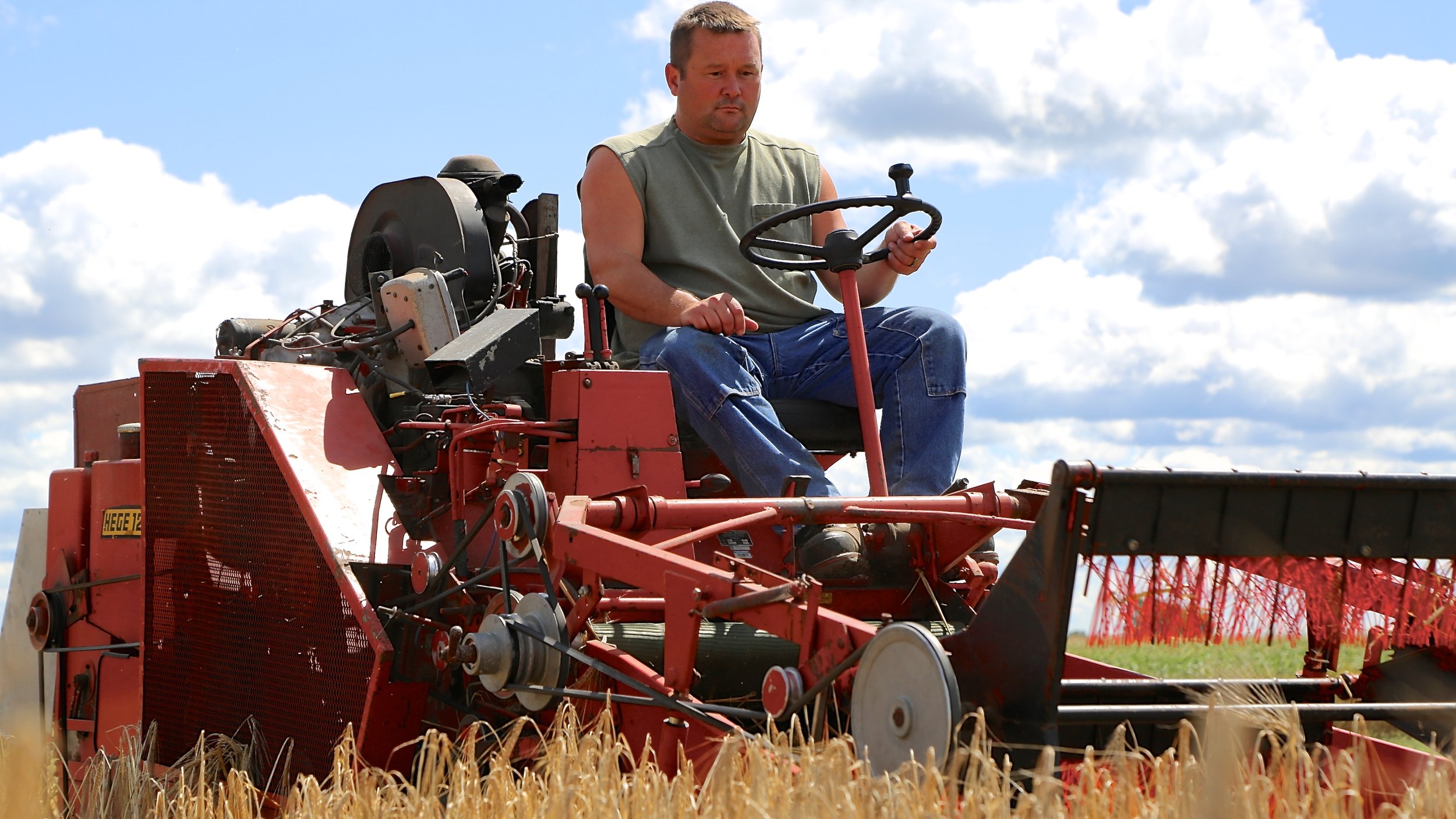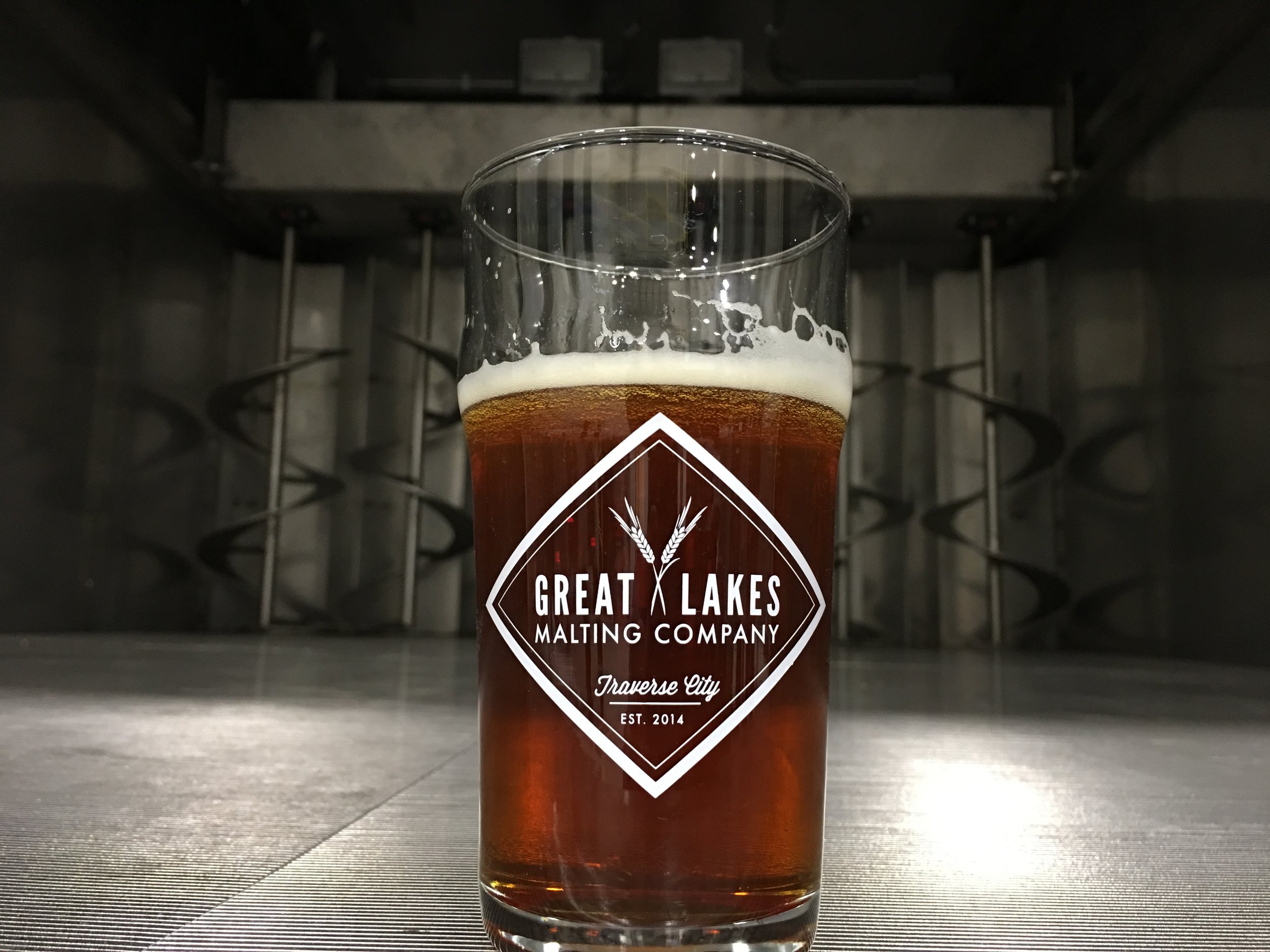 Jeff Malkiewicz, President & Co-Founder
After growing up in Metro-Detroit and graduating from Michigan State University, Jeff moved to San Francisco to follow his career in banking. Corporate America quickly grew stale and he yearned to open a business to produce a product he believed in. When Jeff was touring a local distillery in Northern Michigan, he recognized the need for a local malt house to serve the area's acclaimed breweries and spirit providers. He took the idea and ran with it. Jeff happily resides in Traverse City with his wife, Kerry, and two dogs, Levi and Finn. Always the jokester, Jeff loves New Yorker Cartoons, sampling new beers and spirits, hiking and spending time on the lake with friends and family.
Mike Chereskin, Vice President of Fun & Co-Founder
Mike grew up in suburban Chicago and graduated from Purdue University with a degree in Accounting and Industrial Management. After beginning his career in the public accounting field, his entrepreneurial spirit was fulfilled in 1996 when he and his partner started a corrugated packaging company in Traverse City. He and his wife, Nancy, enjoy spending time with family and friends, golfing, and lake activities on Arbutus Lake. He teamed up with son in law Jeff to form Great Lakes Malting in 2014. Mike is always up for new challenges, new adventures and a few good laughs.
FARMING
Barley variety selection based on annual recommendations from American Malting Barley Association and in consultation with MSU Extension Malting Barley research group

Growing season runs from mid-to-late April until late July/early August for Spring barley

Research efforts are underway for Winter barley

Note: Wheat and rye are two other cereal grains that are currently grown in Michigan for use in the malting industry

For more information, please visit: http://msue.anr.msu.edu/topic/info/malting_barley
STEEPING
Barley and water are mixed together in a steep tank to begin the malting process

Objective of steeping is to clean the barley and increase grain moisture for germination
Germination
Once steeping is completed, barley is allowed to germinate in a climate-controlled environment

Moist, cooled air is circulated through the grain bed to maintain moisture and temperature

The goal of germination is to make starch reserves and enzymes readily available for use in the brewing and distilling process
Kilning
Once the desired level of modification has been achieved, the barley must be dried to be packaged and stored

During the kilning phase, different types of malt can be produced based on the temperature and time duration
Let's Get in Touch!
Phone:

(231) 714-4551
Email: info@greatlakesmaltING.com
Mail: PO Box 5125, Traverse City, Michigan 49696